The 6th annual DiVino.Taste event took place at the National Palace of Culture in Sofia this November (18-20th). Due to the great success of the previous editions, the event sparked the interest of locals and well as foreign guests. DiVino.Taste became bigger in number, more diverse in taste and didn't leave the glasses of the wine lovers empty! The halls were overwhelmed with more the 5000 visitors. 
 

Red Wine, White Wine, Rosé wine, Sparkling Wine, Orange Wine 
Back in 2011, there were only 27 Bulgarian wine producers, this year 72 wineries presented the wines for all the wine-loving audience. The wineries introduced their white vintage wines of 2016 Sauvignon Blanc, Riesling, typical Bulgarian Vrachanski Misket. Impressive Pinot Noir and unique Orange wine from Rossidi Winery, delicious Merlot from Bessa Valley, balanced combination of Merlot and Syrah from Ivo Varbanov Wines, special Rubin Reserva 2013 from Dragomir Winery and a lot of good Bulgarian wine. Several wine producers presented their young and aromatic wines. Among them, Villa Melnik and Bratanov Winery are worth mentioning. The interest of young wines was ancient Bulgarian red grape variety - Biturika  from the winery Chateau de Val as well as their Grand Claret Reserva Blend. As for the blended wines: Premium Melnik Blend 2013 from Zlaten Rozhen, Ivan Alexander Grande Cuvee 2014 from Maryan Winery are bright examples of good blended wine. 
Over 35 wineries are going to surprise us on Young Wine Parade 2016 in Plovdiv. 
 
In Wine Education We Trust 
Three days of wine, food, positive emotions and much more. Bulgarians, as well as, foreigners took advantage of interesting masterclasses and lectures. The aim of the master classes is to get to know more about wine, its varieties, peculiarities. It is a great chance to meet and connect to the most outstanding Bulgarian and international wine experts. Master classes were suitable for beginners in wine tasting as well as for advanced wine lovers.
The introduction of Concours Mondial de Bruxelles 2017 and a short overview and impressive video report about Concours Mondial de Bruxelles 2016 that took place in Plovdiv - the European cultural capital of 2019. The participation at Concours Mondial de Bruxelles 2016 was a great success for Bulgarian wines. 109 of medals were awarded to the wines of Bulgaria.
 
Wine & Gourmet 
A dedicated gourmet zone allowed visitors to taste and buy typical Bulgarian meat products such as lukanka and sudzhuk, typical Bulgarian sheep and goat cheese, extremely delicious coffee and tea from Dabov, natural mineral water Acqua Panna to cleanse the palate and refresh the mind, organic Bulgarian cosmetics.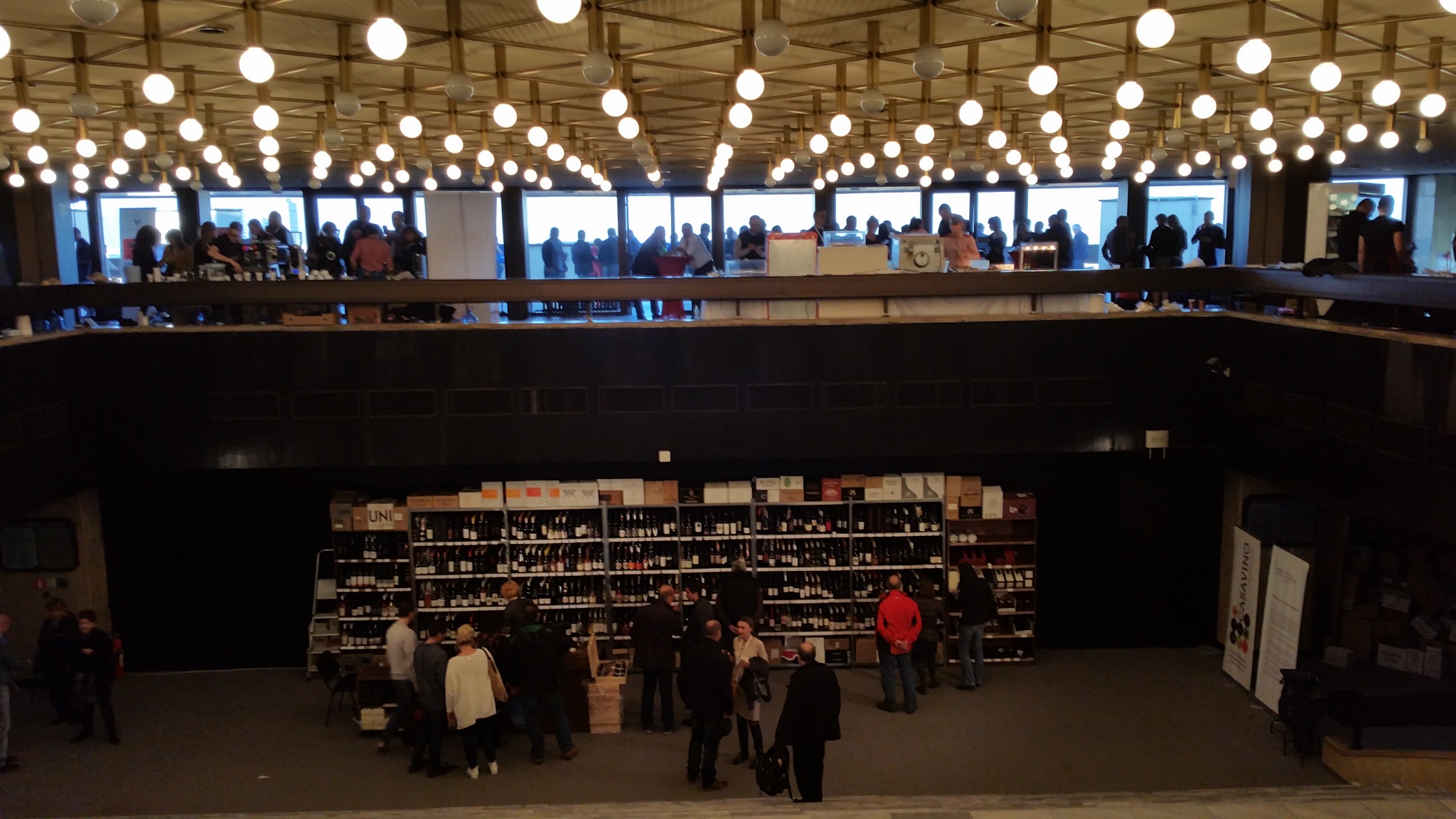 One the main attractions, impossible to pass by, was a wine shop with all the wines featured at the wine exhibition. Liked some wine? Buy it right ahead! From playful and refreshing rose,  charming white to fruity and aged red. The dessert of the event was the announcement of DiVino Top 10 for 2016. 
For more information, check out the official DiVino.Taste website.